Payment initiation service
We provide secure open banking payment initiation service (PIS), which benefits e-commerces and online buyers.
This instant account-to-account payment initiation service allows e-commerce to reduce transactional costs on payment processing. While, the convenient and simplified customer journey enables customers to pick their bank to initiate a payment order.

Payment Initiation Service (PIS) is a payment method based on an open banking system. Neopay's payment initiation service (PIS) works through Open Banking PSD2 directive licensed and regulated by national bank.
PIS stands for secure, safe and smooth API connections with payers bank accounts all over the Europe.
Payment Initiation Service (PIS) is a solution to reduce your e-shop costs up to x10. Using our solution you can accept payments at a lower cost versus cards, invoices, bank links and alternative payment methods.
Neopay also supports secure instant payments.
STEP 1: Select a Bank
STEP 2: Identification
STEP 3: Verification
STEP 4: Payment confirmed
Online buyers can simply choose the bank they prefer to pay for your goods or services. Neopay is already live in Lithuania, Latvia, Estonia, the Netherlands, Sweden, Finland, Norway, Poland and available in a whole Europe.
Your online shoppers easily authenticate themselves once to give a permission to our PIS and they can easily pay directly from their bank account everytime only by confirming the payment and skipping other steps.
It's fast: Payment is transferred immediately by using SEPA instant payments and we immediately send you a confirmation about completed payment.
Payment completed safely, you get the funds: both the Neopay (PIS provider) and the banks guarantee the safety of clients' personal data and funds.
More features. More benefits
Send bulk payments. Initiate up to 100 payments at once with a single payment confirmation.
Let customer to pay only from his own bank account.
Limit receipt of payments from business customers only or vice versa - from individual customers only.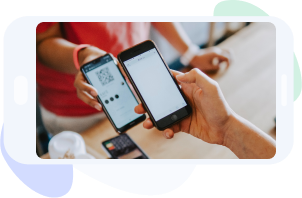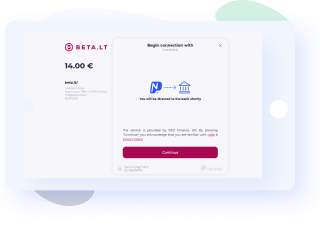 Adapt payment widget to your own customized design to maximise conversions.
Track your transactions statistics and manage settings in your personal Neopay dashboard.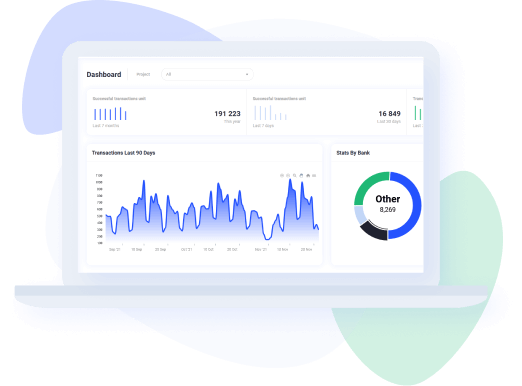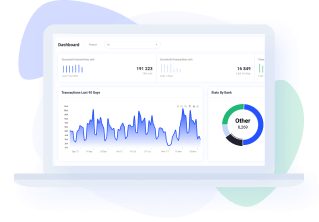 Active link to collect payments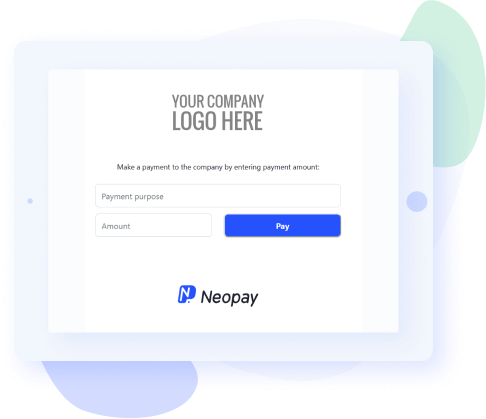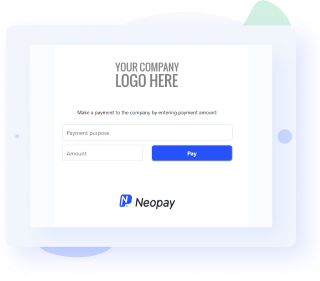 This simple solution of an active payment link to collect your payments requires zero coding knowledge. You don't even need to have your website. We can simply provide you with a unique web payment link created for your specific needs to collect payments to your bank account. Either you need it for a business, non-profit organization or for your individual needs to collect payments without any technical integration.
Using an active payment link you set your rules: ask payer to pay a fixed amount of money or allow payer type in an amount of money for the payment.
Deliver a localized payment experience across Europe
Banks
in Lithuania: 18
Banks
in Latvia: 12
Banks
in Estonia: 11
Banks
in Poland: 15
Banks
in the Netherlands: 13
Banks
in Finland: 12
Banks
in Sweden: 7
Banks
in Denmark: 1
Banks
in Norway: 6
Banks
in Germany: 2
Banks
in Greece: 6
Banks
in Romania: 11
Banks
in Spain: 63
Banks
in Bulgaria: 6
Banks
in Croatia: 4
Banks
in Slovakia: 5
Banks
in Czechia: 6
Neopay Open Banking is already available in Estonia, Finland, Latvia, Lithuania, the Netherlands, Norway, Poland, Romania, Spain, Greece, Sweden, Denmark, Slovakia, Bulgaria and Croatia. Join us and enter more new countries.
Available plug-in integrations




We are trusted by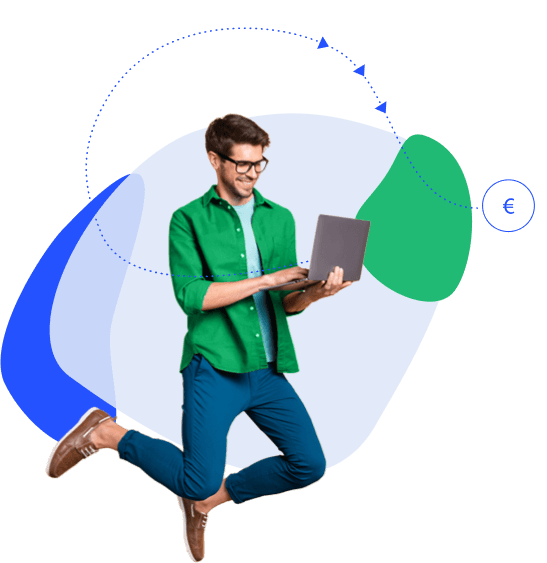 We're open for collaboration
Interested in business partnership? Collaborate with us and earn money. We offer you a flexible partnership conditions to fit the best to your business model. We guarantee transparency and long-term partnership.